POS Software for Supermarket and Grocery Stores
Are you running a grocery store and your customer waits a lot for the process of billing at your counter? Are you having trouble managing your store accounting and billing management along with sales, inventory, and revenue data? Being an owner of a supermarket grocery store, you must have a supermarket billing software rather than just having a manual billing system in today's competitive market. For the smooth running of your grocery store, you must be aware of the best supermarket management software for your business.
Today, in this blog, you will get to know the best magical benefit of supermarket billing software that can make your task easy with accuracy. As per survey reports from a leading Indian organization, more than 70% of supermarket owners have increased their annual revenue by approx. 120% by adopting supermarket billing software in their operations.
5 Benefits of Using POS Software for Supermarket and Grocery Stores
Point-of-sale software for supermarket systems has countless benefits that are out of your imagination and consideration. According to well-known sources, more than 99% of the time, POS is not only beneficial to manage the day to day operations but also helps in building loyalty, trust, efficiency, and marketing with business intelligence. Here are the benefits
Manage Administration in less time – Effectual supermarket management software will be able to generate relevant reports to facilitate better profit-enhancing decisions at the right time. It is very crucial to sharpen your supermarket's financial activities by having a grocery Point of sale system that is easily installed, running rapidly, and handy to use.
Expansion of Payment Capabilities – POS also embrace the capability to accept diverse mode of payments such as EMV chips cards, NFC, and all type of mobile wallets. These amazing features of POS enable your customer's facilities to ease payment style. You can grow your revenue with a high rate of customer satisfaction. The most dazzling fact is that 44% of active supermarket customers prefer to make payments by using debit cards and more than 33% of people use credit cards.
Marketing – As we all well know that marketing is a keen king for business expansion and revenue. Here POS software can be a key to helping you plan marketing campaigns. With the assistance of POS software for supermarket, you will be able to use information capture to ensure your marketing efforts are relevant and accurate. As a result, your revenue will grow.
Employee Management — A point-of-sale management software will minimize the supermarket owner's time on schedule and enforcement. VasyERP system includes the features of the time clock functionally, so employees can clock in and out on the POS terminal.
POS Reporting – The best and most amazing features of the POS billing software system have reporting characteristics that allow the store owner to keep a close eye on sales, profit, revenue, and expenses of the supermarket store. POS is real-time, formatted, easy-to-read, and cloud POS reporting. You can access it from anywhere. You can monitor key performance indicators likewise, stock turnover, sales, and revenue of the business.
Is billing software an Expense or an Investment?
Do you consider billing software as an expense or a one-time investment? Of course, it is an investment or an asset. Managing all accounting activities operation has never been a cup of tea for everyone.
The main factor is that, be it any business, whether it is small or large, time and money are essential business management resources. If these two resources are not well-managed, then it can have a drastic effect on your business. Consequently, to save your time, invest a reasonable amount to purchase the best POS Software for supermarkets. It's never has been an expense for the growth and expansion of your business.
Within this blog, you will get the best POS software for your supermarket management software. After estimating lots of billing software curricula, we have got success in finding the finest and most amazing best POS software for a supermarket for your business.
The Smart VasyERP System is one of the leading and amazing supermarket management software which will be beneficial for your grocery store in all aspects all over Gujarat. The Smart VasyERP System can provide you and your business with the best sales and customer helpful for supermarket billing software. It can save adequate time and money for your business growth operation.
Which POS Software is best for Supermarket and Grocery Stores?
The present time of high-technology devices, cloud computing, and RFID technology has enabled the smallest business to adopt point-of-sale. Smart VasyERP System is outstanding supermarket management software for retail businesses that allows you to stay connected to your business with your valuable customers in India. You will get all solutions to your multiple problems with VasyERP. The Smart Retail Software, introduced by VasyERP has the feature of fast and reliable checkouts for your customers. It used to be that billing software to process payments, manage inventory, payroll, and create loyal customers.
Not all retailers in India can have it, or it must have a high cost to buy. Is it? If yes, then dribble out all your qualms. The reason is that we, at VasyERP, have come up with the Smartest ERP Accounting Software for all kinds of retail businesses in Gujarat. Whether your business is largely located in Surat or a small enterprise in Ahmadabad, our cloud-based accounting software proffers you with all kinds of features and benefits to your business. Not only that, as the context means, but our business accounting software can also grow your retail business at a level, which you might have thought of.
Don't waste your time! Call us now at +91-8140364036 or shoot us an email at support@vasyerp.com to get a free demo of our top-notch POS billing software for supermarket.
Related Post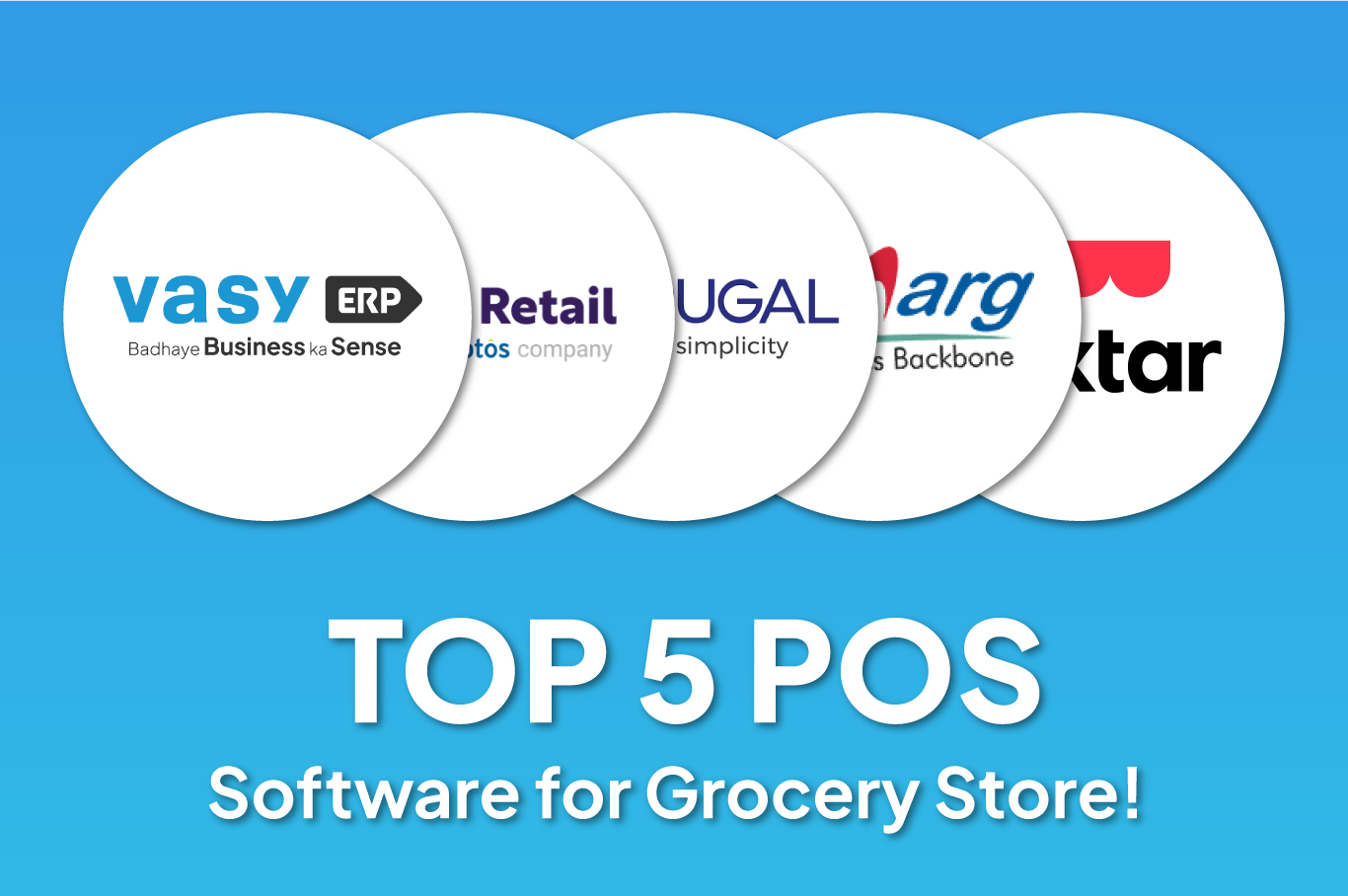 If you are looking for desktop software or mobile appli...
It's not surprising that retailers feel overwhelmed by ...