Mr. Dharmendra Ahuja
Founder & CEO
Hard Work Has No Options
Openness, humanity, vision, and
focus will empower the team to
developing revolutionary,
breakthrough tech solutions.
Working

at vasyERP is more than just a job
Together. Grow. Succeed.
We are a fast-growing SaaS-based software company that provides innovative and comprehensive solutions for businesses of all sizes. Our team of talented and passionate individuals works tirelessly to ensure that our customers get the best products and services possible. Our success is rooted in our core values of collaboration, innovation, and excellence.
As a member of the VasyERP team, you'll be part of a diverse, inclusive, and supportive community. We foster a culture of openness, respect, and transparency, and we believe that everyone should feel valued and heard. We are committed to creating a workplace that is not only fulfilling but also fun.
Join VasyERP for a stunning career that makes a real impact.
You're

gonna love the rewards
The Benefits Probably Look a Lot Like This.
95% of Employee on
Glassdoor

Recommend VasyERP
Adit
Customer Acquisition Team
"The opportunities for professional development and growth have been limitless, and I have been able to contribute to the company's success through my sales efforts. All of this was made possible by the constant open doors of my seniors and co-founders, who supported and helped me to be consistent and exceed my goals."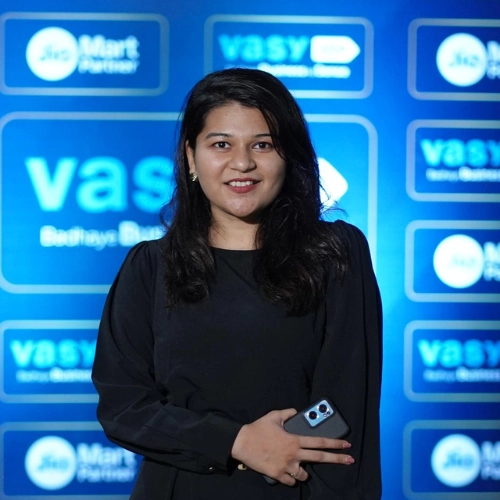 Dharmi
Customer Success Team
"It's been an absolute pleasure to be a part of the customer success team! It is extremely rewarding to focus on providing excellent service and developing long-term relationships with our clients. The company's support and resources enable us to excel and make a genuine difference in the businesses of our clients. Proud to be a part of this customer-focused dream team!"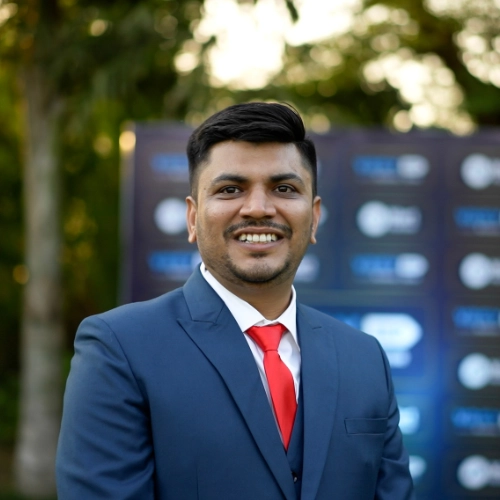 Dhaval
Project Management Team
"The management team is approachable and genuinely interested in the success of every employee. That is why we have such a great work culture that values collaboration, creativity, and a positive work environment. I am grateful to be a part of such a dynamic and driven team that provides opportunities for personal development and career growth."
Dhruvil
Intern Software Developer Team
"I had the opportunity to work as an intern for VasyERP. The friendly and encouraging environment allows me to learn and grow as a smart developer. The team is extremely knowledgeable and always willing to share their knowledge. I will be able to use this hands-on experience I gained in my future career."
Dipika
Human Resources Team
"As an HR Lead, I've had the pleasure of witnessing this company's positive impact on its employees. Work-life balance, rewarding and recognition programmer, and team engagement activities have not only improved employee productivity and satisfaction but have also helped each employee connect better."
Divyesh
Design and Development Team
"When you're having fun, time flies, and that's exactly what it's been like working at VasyERP. Team leads are always available to help, guide, and make the work as simple as possible. Our team is motivated and empowered to provide the best service possible, which is reflected in the positive feedback we receive from our customers."
Mayur
Customer Acquisition Team
"Experience gives you confidence in your career and in life. VasyERP has been an incredibly rewarding experience, significantly improving my efficiency and productivity. Overall, it was a rewarding and challenging experience that enabled me to learn new skills and make a difference for Indian retailers."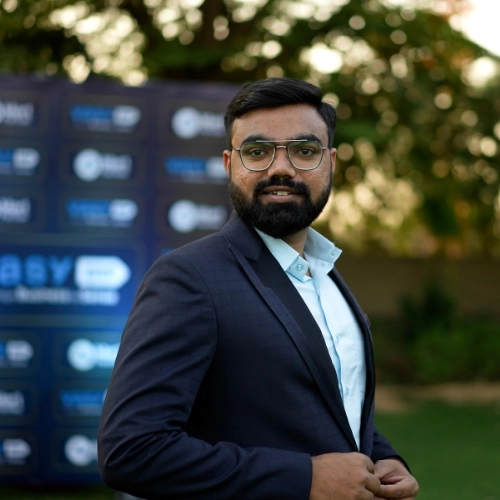 Mehul
Software Development Team
"Working with VasyERP for more than 3 Years made me realize that we as developers are not only responsible for developing code on demand, we are changing the lives of our users. This gave me a vision, which kept me moving and never gave up on the situation that arose."
Accelerate


Your Professional Journey
Join us in Building Robust Products with Best Teams
Let's begin

with your profile
Build Your Career with an India's Leading SaaS Company - VasyERP Solutions Pvt. Ltd.