Trusted By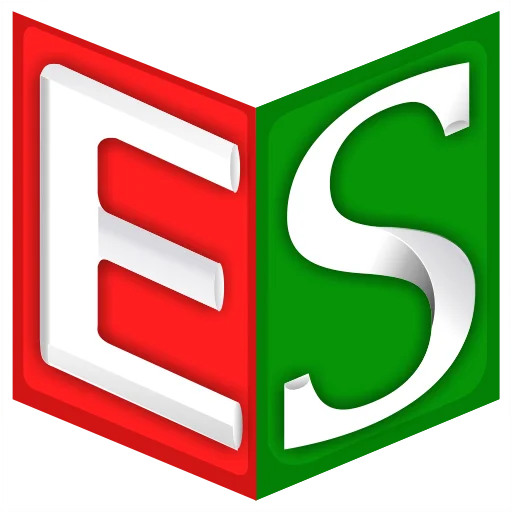 Efficient


Inventory Management
Manage in-store and godown inventory, generate barcodes and labels, and set automated restocking orders with VasyERP!
Multi-store stock management
Brand-wise stock management
Stock verification with mobile app
No-Hassle


Billing
Generate professional GST and Non-GST invoices, add discounts & loyalty points directly to bills for regular customers with integrated POS.
Multiple payment modes
Manage refunds and exchanges
Digital invoices on WhatsApp
Error-free


Accounting
Automate financial tracking, no more worrying about ledgers, profit and loss statements, or GST returns, with our inbuilt accounting module
Bank & cash entries
Expense management
Balance sheets & trial balance
Customer-centric


CRM
Creating a loyal customer base for your stationery store is now a breeze! Interact with customers, seek reviews, and manage memberships with our robust CRM!
Birthday/Anniversary msgs to customers
Gift Vouchers and Coupons
Digital Invoices on SMS with Feedback link
Feature-rich stationery software

with multiple benefits
Carefully built features for easing the lives of stationery store owners 
Point of Sale (POS) System
Stock Management
Billing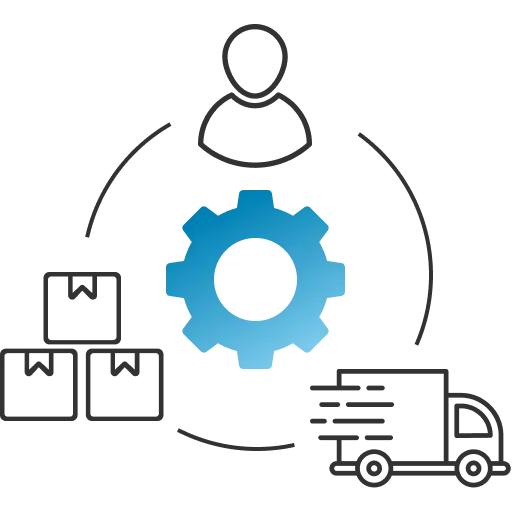 Supplier Management
Godown/Warehouse management
Financial Management
Label and Barcode Generator
Online Store Management
Stock Verification
WhatsApp Integration
Cash Register Tracking
Card Swipe & UPI Integration
Offers and Discount Management
Loyalty and Membership Points

Reporting and Analytics
Experience Now
Own
Multiple

Stationery Shop? No Worries
Manage all your stationery stores from a centralized system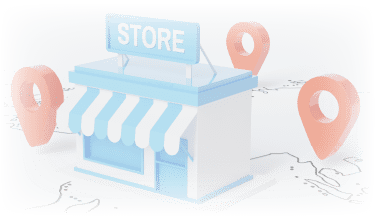 Multilocation Management
Efficiently oversee all workflows from your computer screen and monitor data and reports from every branch of your stationery stores on a single dashboard
Centralized Inventory Control
Take control of inventory management across all locations and receive timely alerts/updates from each store through a centralized system
Unified Customer Database
By maintaining a unified database of customers from all locations, you can effortlessly roll out the same offers and promotions across all branches.
Stock Transfer & Request
Facilitate seamless stock transfers between branches and multiple store locations, with instant updates to inventory records and approvals
Central Accounting
Turn the concept of one business, one accounting into a reality and handle financial accounting for all branches in a centralized manner.

Central Reporting & Analytics
Our software empowers you to generate detailed reports for each branch individually or combined reports for all branches together 
VasyERP Covers
Everything


From Billing to CRM
Our integrated stationery shop software is all that your business needs!
Powerful POS Solution
Manage Multiple Stores Anywhere, anytime!
Manage your inventory and barcode
Manage multiple payment modes
Reports That Improve Forecasting and Analytics
Launch Online store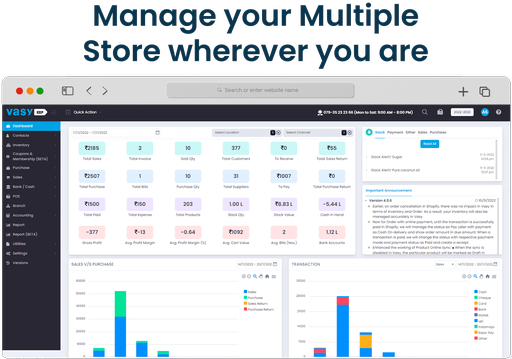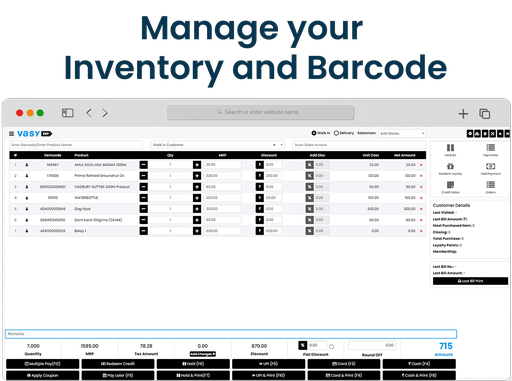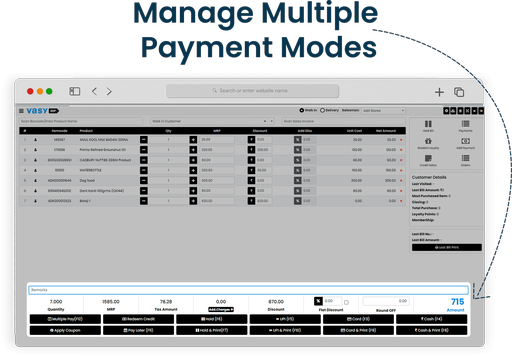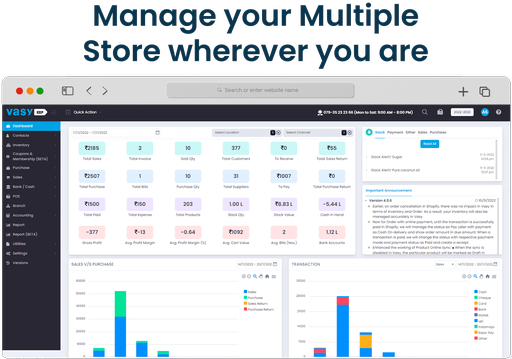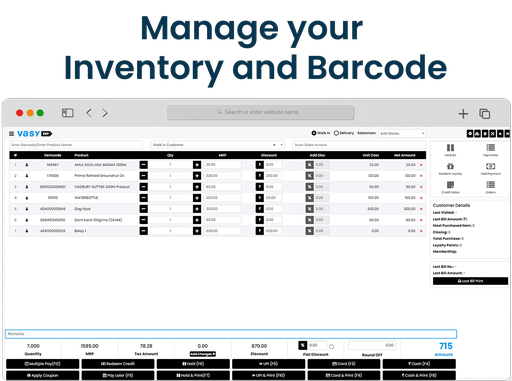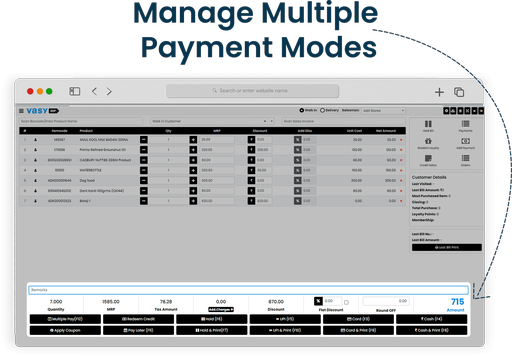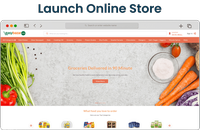 Billing Hours


Saved/month
Why
VasyERP

?
VasyERP presents all features required by stationery store owners
Cloud-based stationery software
Gain access to your stationery store business dashboard from any location, at any time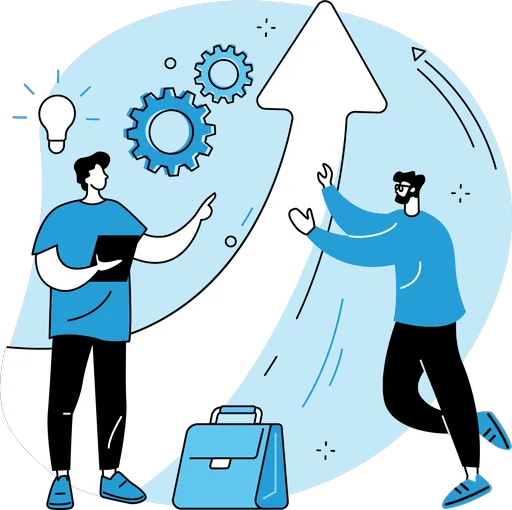 Experience 
Extensive skills and experience in retail software solutions for stationery shops
User-Friendly
Our solutions are built with a user-friendly approach, making them easy for anyone to use
Affordable
Meet the most feature-rich stationery store solutions at unbelievably competitive prices.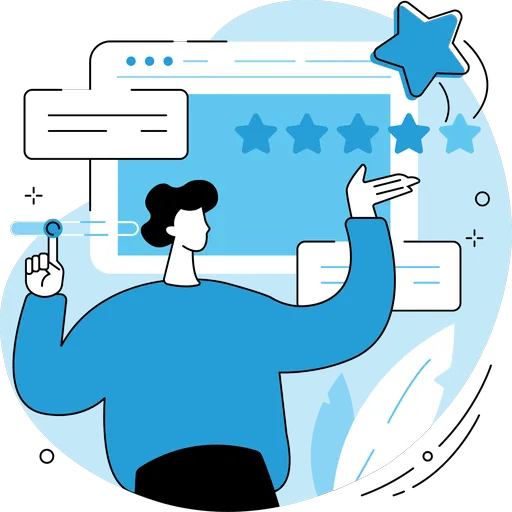 Client Satisfaction
Our customers are the biggest advocates of our brand, with thousands of extremely satisfied clients
Prompt Support
Our dedicated support team is always ready to provide you with never like before customer experience
Training & Implementation
Enjoy comprehensive training and seamless implementation without any additional costs
Seamless
Integrations

With Multiple Platforms
Our stationery shop software easily integrates with online e-commerce platforms and payment gateways
12,000+

Merchants Who
Choose Us
India's Most Trusted ERP
 for the Retail Industry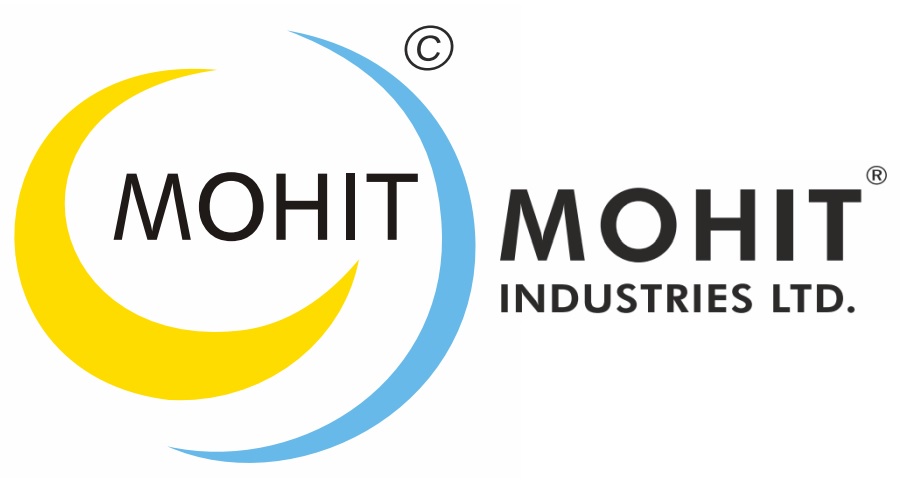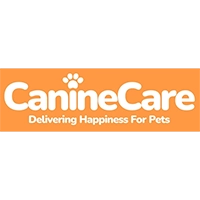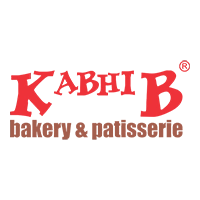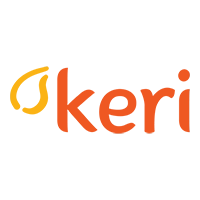 VasyERP: Crafting Solutions for Smarter and More Profitable Retail Stationery Stores 
Present your customers with your finest products while entrusting the management of workflows and other operations to VasyERP.
From managing heavy seasonal rush during school reopenings after vacations to facing tough competition from online businesses, stationery store retailers face a lot of challenges. Moreover, stationery products have extensive variants, and therefore keeping track of such inventory can be difficult for stationers.
VasyERP, the expert in retail solutions has come up with a singular solution for stationery retailers. From inventory to POS, from CRM to Accounting, and from Multi-store management to Omnichannel eCommerce, VasyERP's stationery software has features that keep stationery business profitable and without worries.
Say goodbye to any existing challenges with our comprehensive solution designed specifically for stationery stores.
Avail of the free Demo now!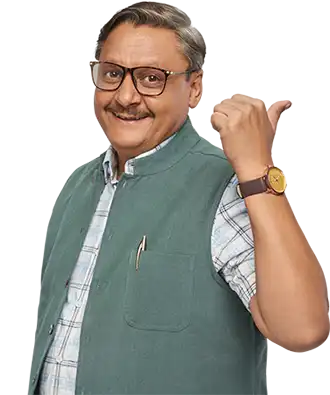 Vasyerp working for you to build your business super efficient
Get Product Demo So You're Confident It's the Right Fit. Stay Focused on What You're Good at and Let Us Improve Your Store Experience and Efficiency.
12000+ Customers
4.5+ Google Review
FAQ!

Need Help?
We've got you covered
A stationery software, also known as stationery inventory management software or stationery billing software is a retail solution designed to help stationery shop owners manage their daily in-store activities. The billing software for stationery shop can handle everyday workflows ranging from sales and billing to stock management and promotions. The stationery store software generally features integrated modules for Invoicing, (both GST and non-GST bills), inventory management, CRM, mPOS, Accounting, and Omnichannel e-commerce that lets stationery retailers go online and establish their e-commerce stores.

From sending invoices on WhatsApp to real-time notifications for low inventory, the stationery inventory management software presents a unified solution for stationery shop owners.
The key benefits of stationery software are
Implementing VasyERP's Bookstore POS Software offers a range of benefits:
Simplifies inventory management
Provides real-time stock information
Facilitates informed ordering decisions
Helps prevent stockouts and overstock situations
Tracks sales trends and fast-selling items
Aids in inventory planning
Provides omnichannel retail experience
Offers integrated CRM capabilities
Gathers valuable customer data and insights
Personalized marketing efforts
Improves customer loyalty
Manages stationery stocking needs
Speeds up the checkout process
Ensures faster and GST-compliant billing
Integrates with multiple payment gateways
Facilitates error-free bookkeeping
Offers access to real-time financial reports
Manages suppliers and customer relations
Identifies best and worst sellers
Integrates loyalty programs
Supports scaling to multiple locations
Maintains a digital customer database
Enables access to store data and reports anytime
Ensures secure customer data storage
Improves in-store customer experience
Simplifies stock audit and verification
Enables both physical and online selling
Streamlines offers, promotions, and loyalty management
Provides significant cost savings
Offers centralized control for multi-store retailers
Provides valuable retail analytics
Choosing the appropriate software for your stationery shop is crucial to ensure a hassle-free experience. There are several aspects to consider when evaluating the experience, expertise, and reliability of the software vendor. 
Firstly, examine the software provider's experience by reviewing their past and current clients. Additionally, check for unbiased and authentic reviews on Google, as they are often the most reliable source of feedback.
Secondly, carefully assess the website and the product page of the billing software for stationery shop, paying close attention to its features. This will help you gauge whether it meets your specific requirements.
Next, evaluate the vendor by requesting a free demonstration of their service. After the demo, ask pertinent questions to assess the vendor's expertise in the specific software category.
While price is important, remember that the cheapest option may not always be the best. Similarly, free software may not align with your store's unique needs. It is advisable to conduct a price-to-feature analysis to find the most suitable option.
Look for built-in integrations with key systems that you will need to manage your store, such as POS software, accounting software, e-commerce platforms, and CRM tools.
A trustworthy provider should offer a wide range of support services, including technical assistance and regular updates for their software.
Lastly, the top-notch systems are designed to be user-friendly, intuitive, and easy to operate. They steer clear of unnecessary complex features that you would never use.
If the provider offers a range of retail solutions, such as point-of-sale systems for grocery stores, billing software for supermarkets, and inventory software for footwear stores, it demonstrates their wide array of services, extensive experience in the retail industry, and expertise in developing tailored retail solutions.
By considering these factors, you can confidently select a stationery shop software that is not only affordable but also reliable and tailored to your business requirements.
We have a top-notch training and implementation team and our support extends to comprehensive training and onboarding assistance at no extra cost (up to a month). We ensure that you grasp the software inside out and can effortlessly navigate all its functions. Our ultimate goal is to enable you to fully enjoy and reap the benefits of our specially designed features tailored to meet the unique needs of the stationery stores
VasyERP has developed POS software for stationery allowing stationery owners to efficiently manage multiple branch locations and franchises. With centralized accounting, unified inventory management across all locations, a shared customer database, and a centralized dashboard, our software streamlines the management of stationery store businesses with multiple branches.
We have incorporated all the essential features required by stationers and are confident that no additional features will be necessary. However, should you have any specific requests for customizing the stationery inventory management software, we are open to exploring the possibility and feasibility of accommodating those changes.
VasyERP offers the best stationery shop billing software with cost-effective pricing and outstanding features. It's no surprise that we have an excellent 4.5-star rating on Google Business. Our pricing structure is not only budget-friendly but also customer-oriented. We believe in providing a clear, transparent, and "no hidden charges" pricing model. We understand that customers prefer a simple and easy-to-understand pricing plan that caters to their specific requirements. Therefore, we have designed different pricing plans suitable for all types of stationery shops, whether small or large. For more information on our pricing, please get in touch with our team.
The stationery software package includes complimentary updates and additional features throughout the duration of your chosen plan. All essential security updates and feature improvements are automatically rolled out. Our software services are regularly updated to meet the latest requirements and security standards.