Great Product

and Best Service, Measurable Outcomes
Billing Hours


Saved/month
How an
Ayurvedic Tech Company,

Manage Their 150+ Branches Using VasyERP?

We Consider the Relationship with VasyERP as "Lifetime Partnership"
- Shesha (Deputy General Manager)
Discover Their Story
12,000+

Merchants
Who Makes Us
India's Most Trusted All-In-One ERP
 for Retail Industry
Watch How VasyERP
Unlocks

Their Business Growth
Our proficiency in providing a complete retail solution is evident in our case studies.
Reviews

From the customers
See How We Were Able to Change the Retail Functioning For Clients Across Diverse Sectors
Hi, I am Ramesh from Daily Fresh, Bangalore. Initially, I was reluctant to buy the ERP software based on the rating, so I took a risk and paid the required amount. But after that what happened surprised me, their customer support is excellent and one Ms. Dharmi, who coordinated very well regarding the support and training, was excellent. The training was given by Ms. Meera Nair who was equally helpful as others. And the POS ERP has everything that it needs to maintain the supermarket. Thank VasyERP team keep up the good work.
Freshera Retail Pvt Ltd
Mr. Alok
It has been a great experience using software from VasyERP solutions for my retail store. It is easy to set up and use. All Thanks to the team especially Ajab Bhanpurwala and Meera Nair they both guided me very well. Very Good experience. Keep up the good work.
I had a great experience working with VasyERP on the implementation of my omnichannel solution for a fashion store. Their team was highly skilled and knowledgeable, and they were able to provide valuable insights and recommendations throughout the journey. I recommend VasyERP to anyone looking for a reliable and experienced retail solution.
Very Nice Software. We Are Very Happy to Buy This Software My Working Become Fast and They Provide Full Training for Using This Software and Lakshika & Girish Gives Us Best Training and Guidance Are Very Need Full for Using This Software. Value of Money Must Buy for Managing Your Stores and Inventory
Mitra's Nuts and Chocos
Mr. Rajesh
We have selected the billing software from VasyERP for our Mitra's Nuts & Chocos Retail showroom. We are very much satisfied with the initial software setup and implementation, especially Ms. Meera, who handled our project, was very user-friendly and supportive during the implementation & startup. Thanks, Meera and the team for your support and all the best for your future projects.
This is fabulous POS software, and the organization is very good. Its members are also very good. Yes, there is some server problem, but the members are always ready to help. Thank you, Mira Nair, for supporting me for 30 days and teaching me and giving assurance for supporting in future also if anything happens
It has been a great experience getting software from VasyERP solutions for our Clothing Brand QALA. I had a great experience working with Vishwa Soni on the implementation of ERP software. During the implementation, she was prompt and professional and she always made sure to ask me questions about what I wanted from the project before starting. I would recommend it to anyone looking for good ERP software.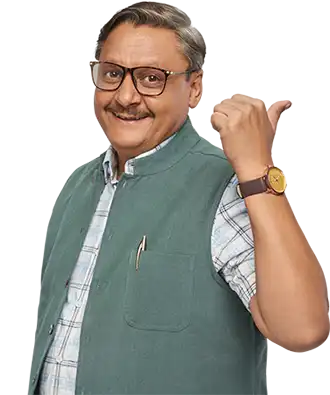 Vasyerp working for you to build your business super efficient
Get Product Demo So You're Confident It's the Right Fit. Stay Focused on What You're Good at and Let Us Improve Your Store Experience and Efficiency.
12000+ Customers
4.5+ Google Review