Trusted By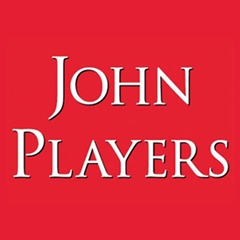 Automated


Stock Management
Know which gifts sell the most with fast-selling stock alerts, and manage both in-store and online inventory hassle-free even in high-demand festive seasons!
Barcode and Label Generator
Product Images for Stock Catalog
Multi-Price Management
Customer-Centric


CRM
CRM features like membership management, reviews, customer birthday reminders, and many more, build a loyal customer fan following for your gift shop business!
Customer profile and segmentation
Gift Vouchers, Loyalty Points
Promotions prior to b'day/anniversary
Paperless


Billing
Generate paperless invoices, add discounts, offers, and loyalty points to billing, and enable faster checkouts with multiple payment gateways, and UPI integrations.
Digital invoices on WhatsApp
Error-free GST-compliant Invoices
Modern mPOS
Unwrap your Success With Our
Feature-Rich


Gift Shop Software
Every feature of our software is a thoughtful 'gesture' like a thoughtfully chosen 'gift'.
Point of Sale (POS) System
Stock Management
Billing
Card Swipe & UPI Integration
Label and Barcode Generator
Financial Management
WhatsApp Integration
Loyalty and Membership Points
Event Reminders
Offers and Discount Management
Stock Verification

Reporting and Analytics
Customer Feedback and Reviews
Online Store Management
Cash Tender & Register Trackingn
Experience Now
Have Multi-Store
Gift Shop Branches

? No Worries!
Manage all your gift store branch locations from a centralized system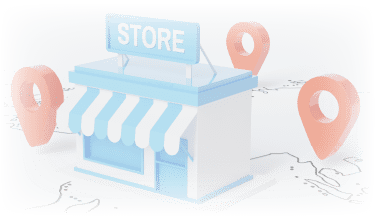 Multilocation Management
Manage all workflows from your screen and oversee data and reports from all your gift shop branches on a  single dashboard
Centralized Inventory Control
Control inventory from all locations and get branch-wise stock alerts and real-time inventory status from all stores on a central system
Unified Customer Database
With a unified database of customers from all locations, it is super easy to roll out the same offers/promotions across branches
Stock Transfer & Request
Conduct hassle-free stock transfers across branches and multiple store locations and inventory gets updated in real time
Central Accounting
One business one accounting made a reality with our gift store software that lets you manage financial accounting from all branches centrally

Central Reporting & Analytics
VasyERP has the ability to generate both–branch-wise reports or combined reports (all stores in one) for a unified business overview
From
POS to Inventory

: Everything Covered in One Solution
Our integrated Gift Shop POS billing software is sufficient for your store
Powerful POS Solution
Manage Multiple Stores Anywhere, anytime!
Manage your inventory and barcode
Manage multiple payment modes
Reports That Improve Forecasting and Analytics
Launch Online store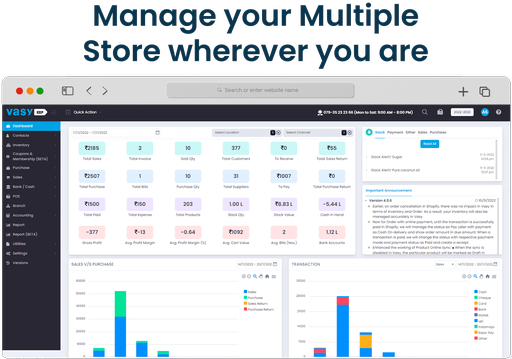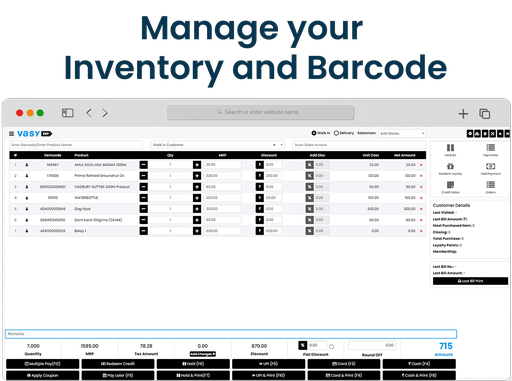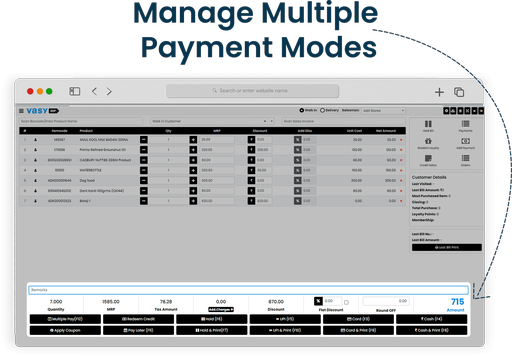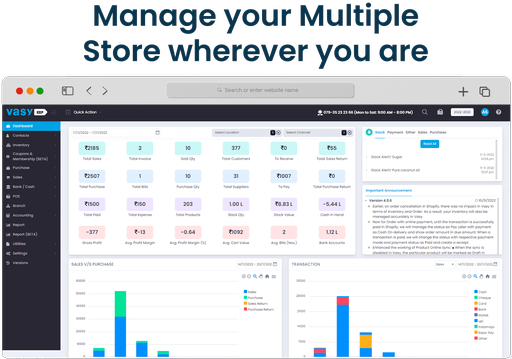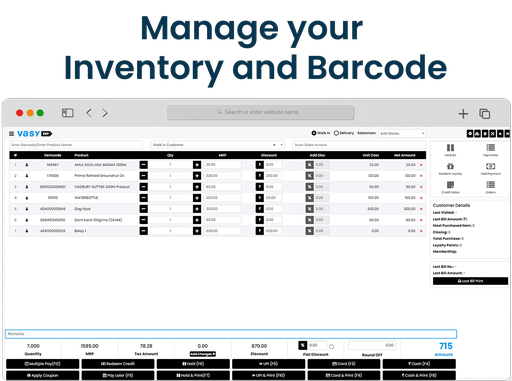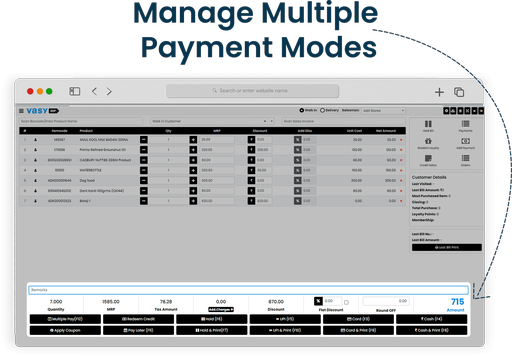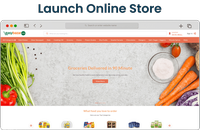 Billing Hours


Saved/month
Why
VasyERP

?
VasyERP presents all features required by Gift Store Owners
Cloud-based Gift-store software
Access your gift store business dashboard from anywhere 24/7 with data in the cloud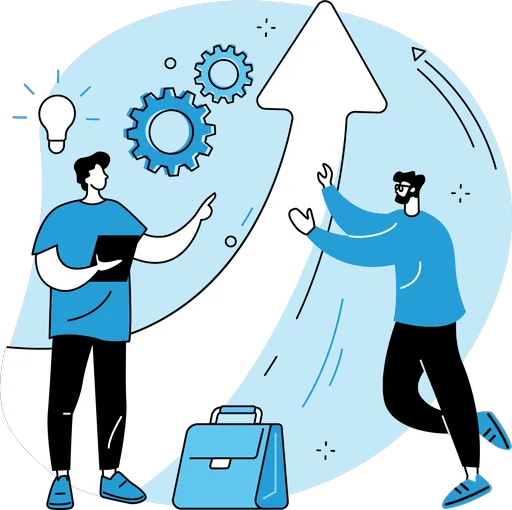 Experience 
Vasy experience in engineering software solutions for retail businesses
User-Friendly
With 'anyone can use' philosophy, our solutions are made to be super easy to use and operate
Affordable
Unbeatable track record of offering the most feature-rich gift-store solutions at competitive prices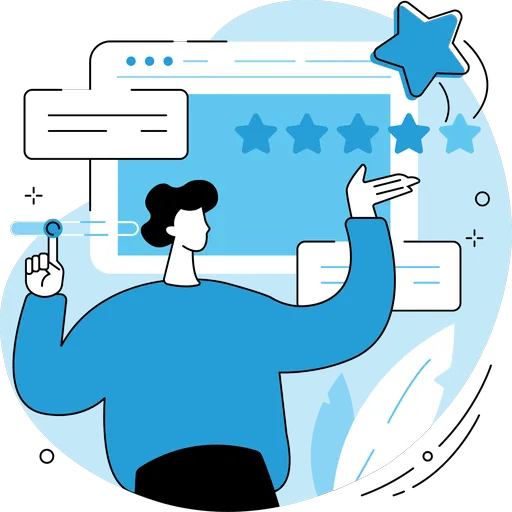 Client Satisfaction
Our customers are our brand ambassadors. Thousands of happy clients can vouch for our top-end services
Prompt Support
Gear up for a superb customer service experience with our dedicated support team
Training & Implementation
We offer full training to help you operate the software like a Pro and implementation process without extra costs
Seamless
Integrations

With Multiple Platforms
Our gift shop software easily integrates with online e-commerce platforms and payment gateways
12,000+

Merchants Who
Choose Us
India's Most Trusted ERP
 for the Retail Industry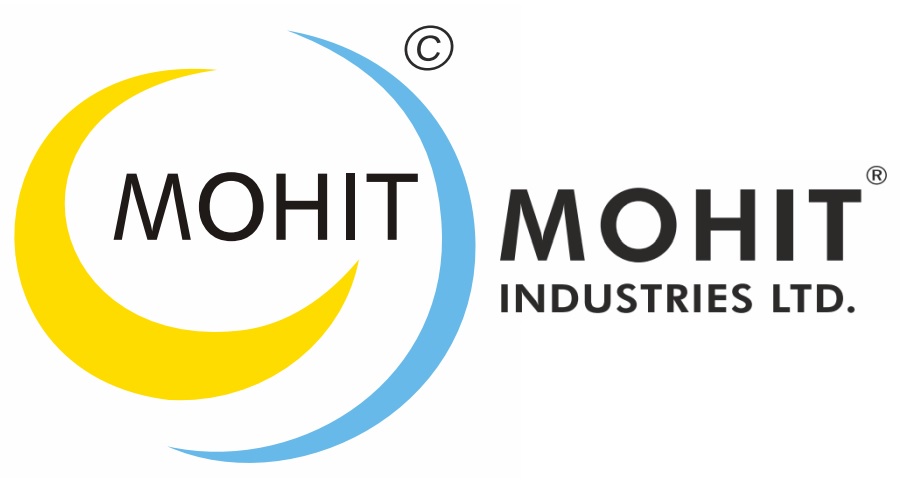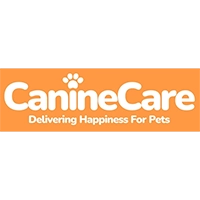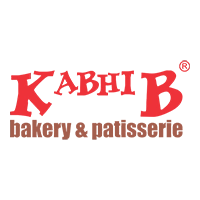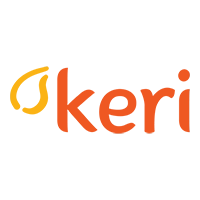 VasyERP: A
'Special Present'

for Smarter and Profitable Gift Store Retailing
We created VasyERP to simplify your Gift store's operations, reduce your work-related worries, and keep your customers super happy!
Gift shops are unique stores where excited people come to choose 'happiness' for their near and dear ones. Gift items are priceless for those who buy and so should be the experience in the buying and checkout process.
VasyERP frees gift shop owners from a lot of worries related to managing inventory, accounts, bills, checkout returns, etc., and lets them focus on catering to their customer's needs and preferences. Show your customers the best products that you have and leave workflows and other operations to VasyERP. From managing your online store (if you have one) to keeping your physical store customer-ready, VasyERP has all the features you will ever need to run your gift shop like a Pro.
Eliminate all the issues you might currently have in store operations with our all-in-one gift store solution.
Our implementation team is always ready to answer any queries or concerns you might have.
Avail of the free Demo now!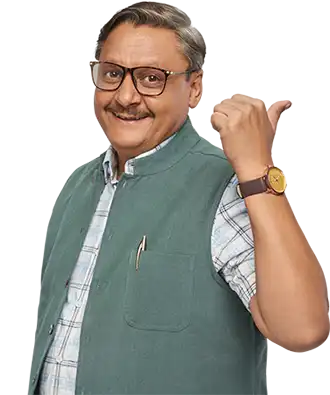 Vasyerp working for you to build your business super efficient
Get Product Demo So You're Confident It's the Right Fit. Stay Focused on What You're Good at and Let Us Improve Your Store Experience and Efficiency.
12000+ Customers
4.5+ Google Review
FAQ!

Need Help?
We've got you covered
A Gift shop software, also known as a Gift shop management system or Gift Shop Inventory Software is a retail solution designed to help gift shop owners manage their everyday workflows and in-store activities ranging from sales to promotions. The software features multiple modules and comes integrated for inventory management,
mPOS
, CRM, Accounting, Invoicing, and E-commerce. From tracking customer buying behavior to handling discounts and exchanges, the software is a unified solution for gift shop owners.
The key benefits of Gift store software are:
It simplifies the process of inventory management. The software can provide real-time information about the stock levels of various items, enabling shop owners to make timely ordering decisions and avoid stockouts or overstock situations.
It enables easier tracking of sales trends, fast-selling items, etc. which can be invaluable in planning inventory requirements.
Gift store software comes with integrated CRM capabilities to gather valuable customer data and insights, which can be used to personalize marketing efforts and improve customer loyalty.
With inbuilt notification and reminder feature gift store owners can cater to customers' event-based gift needs. (Mark purchase dates and set up timely reminders to ensure you're ready for their special occasions.)
The Gift Shop POS management software speeds up the checkout process, ensures faster and GST-compliant billing, and integrates with multiple payment gateways for an omnichannel retail experience for customers.
With an inbuilt cloud-based accounting module offered by gift shop software vendors like VasyERP, the software helps gift shop businesses maintain error-free bookkeeping. Gift shop retailers can access real-time P&L reports, balance sheets, and other key financial reports anytime and anywhere.
Choosing a suitable, affordable, and reliable gift shop software is critical for a problem-free experience. There are a few areas where you can seek answers to analyze the experience, expertise, and reliability of the gift shop software vendor.
Check the experience, past and current clients of the software provider
Check for reviews on Google, generally, Google reviews are the most authentic and unbiased.
Check the website and the gift shop software product page carefully with a focus on features!
Evaluate the vendor by asking for a free demo of the service.
Ask questions after the demo to evaluate the expertise of the vendor in the given software category.
Compare prices but remember the cheapest are not always the best and free ones will not match up to your store's requirements. Price-to-feature analysis is recommended.
Look for the key integrations that come inbuilt with the software. It should have integrations with systems you will require to manage your store, such as– accounting software, e-commerce platforms, and CRM, and more!
Be sure to understand the total cost of ownership, including upfront costs for hardware and software, ongoing costs for updates and maintenance, and potential costs for additional features or upgrades.
A reliable provider should offer comprehensive support services, including technical support and regular software updates.
Last but not least, the best systems are easy to use, intuitive, and user-friendly and avoid unnecessary complicated features that you will never use.
While VasyERP has built the most intuitive gift shop POS billing software available in the market today, basic training and guidance are required to operate the software seamlessly. Unlike a few other retail solution providers in the gift shop POS management software category,  for the first time, we do not charge for implementation or training. We also provide extensive support and quick assistance post-implementation to customers whenever required.
Indeed, VasyERP has structured and designed the gift shop inventory software to manage multiple gift store sites. Central accounting, central inventory, central dashboard, and unified customer database are some of the top features for gift stores with multilocation branches.
Yes, we are providing customization where required as per feasibility checks.
VasyERP believes in a transparent, clear, customer-centric, and affordable pricing structure. We have, therefore, created diverse pricing structures and plans to accommodate the needs of various types of gift shop retailers. From single-store gift shops to multi-chain gift businesses, we have a pricing plan for everyone.
The package for the Gift shop management system always includes free updates and feature additions that we roll out for a particular plan. We keep the software up-to-date with contemporary requirements and security needs. Security feature updates are automatically installed remotely as ours is a cloud-based system.