Trusted By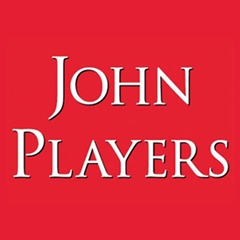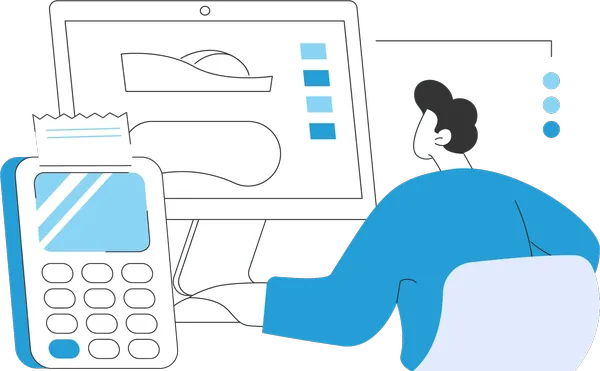 Fast


Billing and POS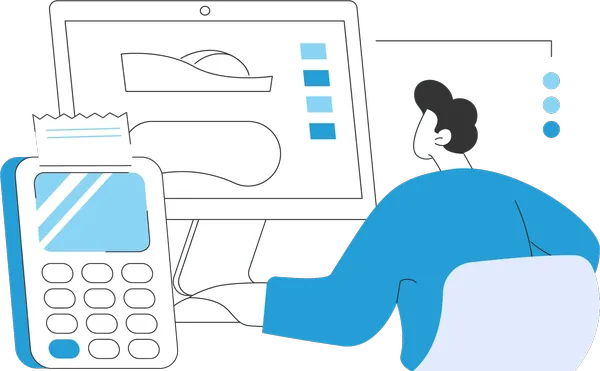 Ensure faster and error-free billing with seamless invoicing and POS system. Offer your shoe customers multiple ways of payment with inbuilt integrations.
GST-compliant billing
Refunds and exchange management
Multiple Payment mode
Robust


Warehouse Management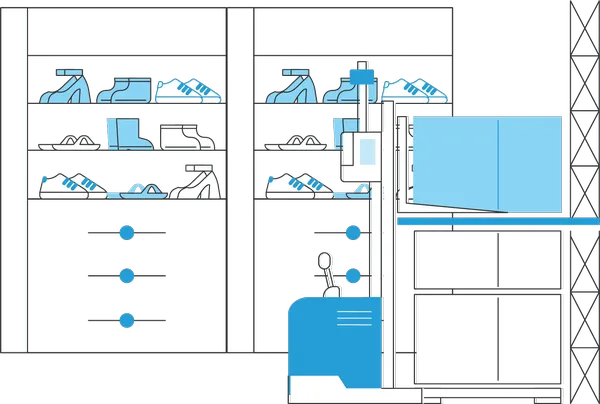 Track stocks in the warehouse, get proactive restocking alerts, and experience the benefits of centralized control over your footwear store's warehouse operations.
Centralized stock management
Raw Material Management
Barcode and Label Generator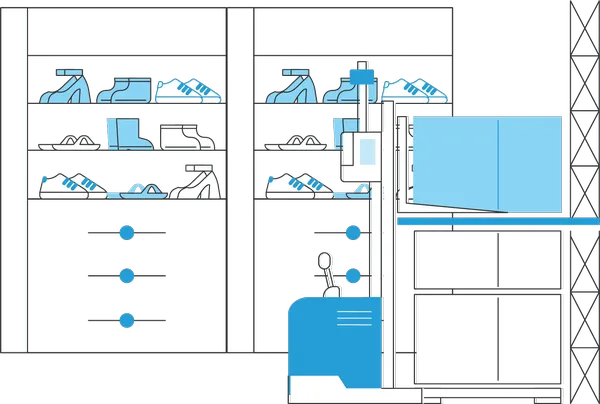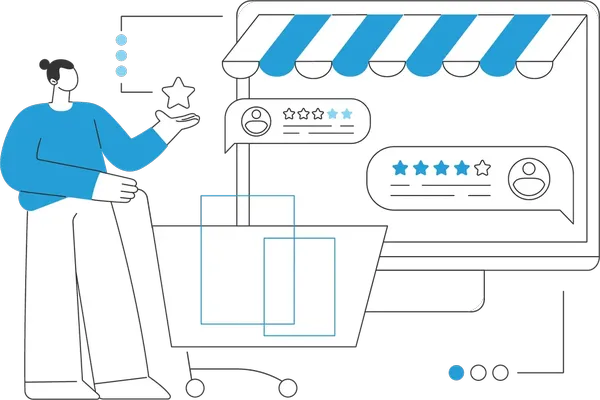 Smart


CRM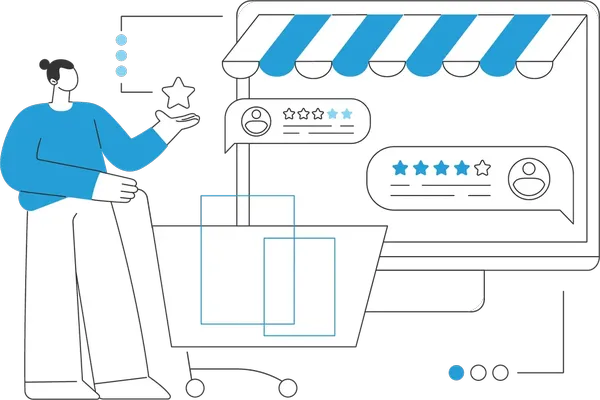 Building a loyal customer base for your footwear store has never been so easy! Connect and engage on multiple fronts with your customers with our smart CRM.
Feedback and Reviews
Loyalty, Discount, and offers
Member Management (Digital+Card)
Lace Up for Success With Our
Feature-Rich


Footwear Billing Software
Walk the Growth Path With Extensive Features Designed Especially for Footwear Retailers
Point of Sale (POS) System
Stock Management
GST-Compliant Billing
E-invoicing Integration
Label and Barcode Generator
Financial Management
WhatsApp Integration
Loyalty and Membership Points
Omnichannel Ecommerce
Offers and Discount Management
Stock Verification

Reporting and Analytics
Customer Feedback and Reviews
Warehouse Management
Customer Segmentation
Experience Now
Unify Stores and Soles

Control Multilocation

Branches and Franchises
Easily handle your footwear network including multiple stores, inventory, billing, and customers from a centralized system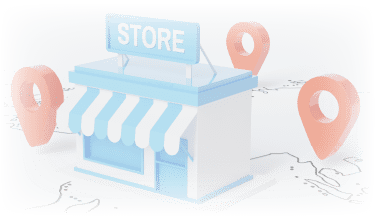 Multilocation Management
Oversee and manage multiple footwear shops and their operations from a single centralized system
Centralized Inventory Control
Receive real-time inventory data, stock reports, and restocking alerts for all stores on a single dashboard
Unified Customer Database
Keep data of all customers across branches at a single place and send offers/promotions across branches
Stock Transfer & Request
With a centrally managed footwear software system, conduct stock transfers between stores without any hassle
Central Accounting
Gain complete control over the financial aspects of your multi-location footwear business through a centralized accounting system

Central Reporting & Analytics
ERP Generate reports for standalone branches or consolidated reports covering all branches for a complete business overview
'Sole' Solution For
Everything
Our integrated footwear billing software provides all you need to run a footwear store's operations
Powerful POS Solution
Manage Multiple Stores Anywhere, anytime!
Manage your inventory and barcode
Manage multiple payment modes
Reports That Improve Forecasting and Analytics
Launch Online store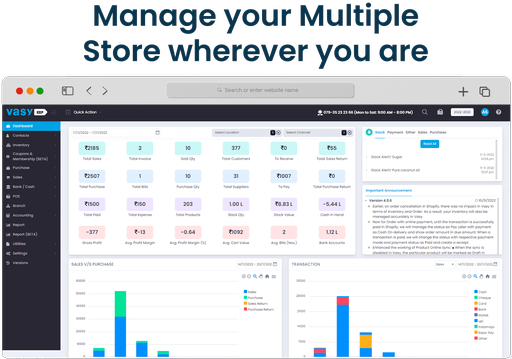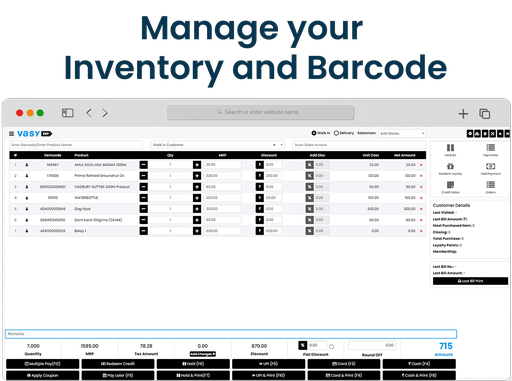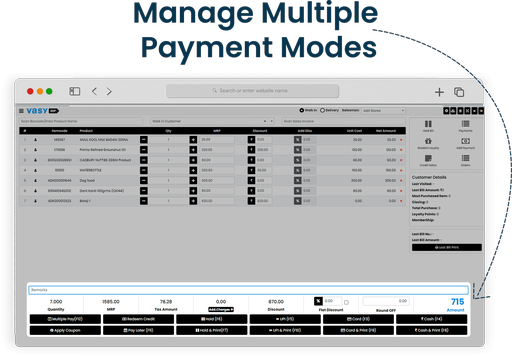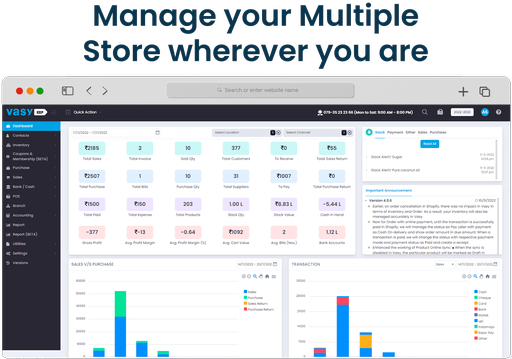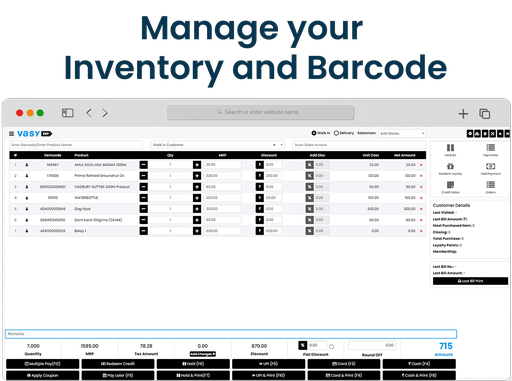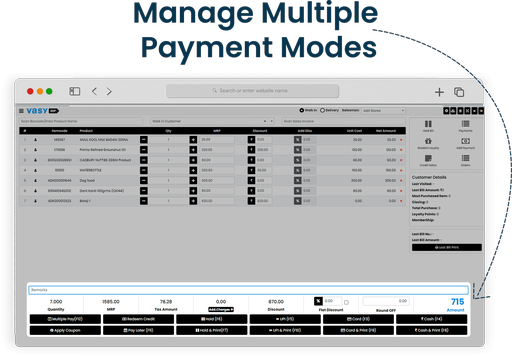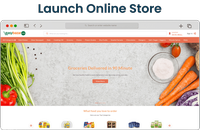 Billing Hours


Saved/month
Why
VasyERP

?
VasyERP footwear shop software has comprehensive feature sets that help footwear store owners walk easily through their daily activities and run a thriving footwear business!
Cloud-Based Footwear Software
Designed and engineered exclusively for footwear businesses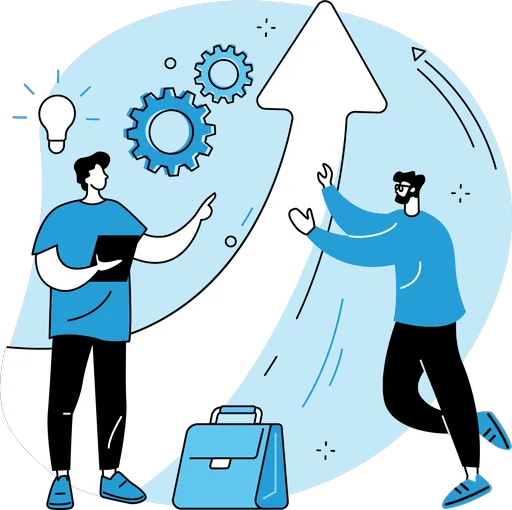 Experience 
A rich history of leadership and excellence in retail footwear store solutions
User-Friendly
Features the most intuitive and easy-to-use interface in the footwear software field
Affordable
Value for money pricing structure that never compromises on features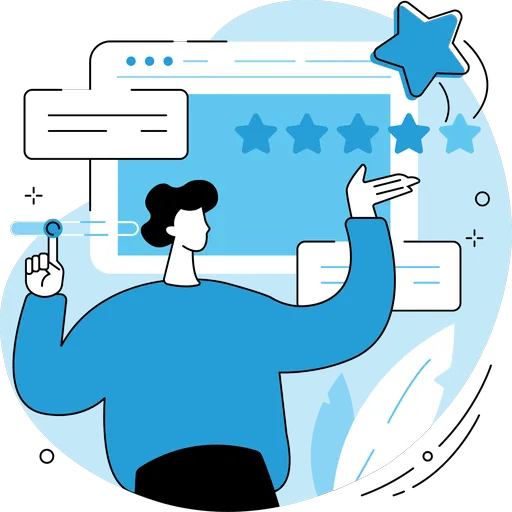 Client Satisfaction
Thousands of happy clients vouch for our outstanding services and software quality 
Support
Dedicated customer support that ensures prompt assistance for a hassle-free experience
Training & Implementation
Free training and implementation to ensure a smooth onboarding to our software
Seamless
Integrations

With Multiple Platforms
Our footwear software fits a diverse ecosystem of devices, payment gateways, e-commerce platforms, and popular apps.
12,000+

Merchants Who
Choose Us
India's Most Trusted ERP
 for the Retail Industry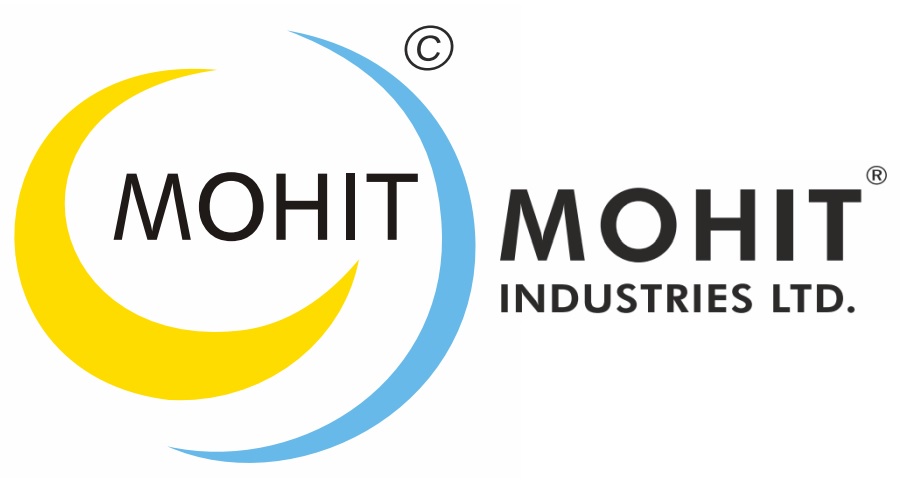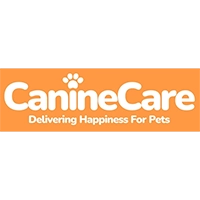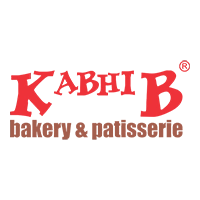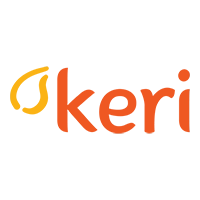 VasyERP:
Intelligent Solutions for Smarter,

Streamlined Footwear Retailing
Compatible for footwear store management, our user-friendly software offers a hassle-free interface:
Managing seasonal trends, organizing inventory with extensive sizing options, handling returns and exchanges, ensuring multiple payment modes for customers, and managing e-commerce operations (if you also have an online store) are some of the numerous challenges involved in running a footwear store. Therefore, what fuels our excitement is that we have crafted the perfect solution that addresses all these concerns–VasyERP- a custom-made ERP software for the footwear industry.
Bridge the gaps that your store functions have currently with an all-in-one footwear store solution!
Our implementation team is always ready to answer any queries or concerns you might have.
Avail of the free Demo now!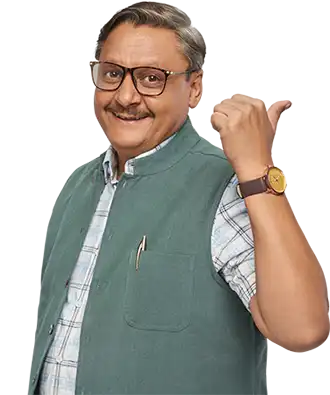 Vasyerp working for you to build your business super efficient
Get Product Demo So You're Confident It's the Right Fit. Stay Focused on What You're Good at and Let Us Improve Your Store Experience and Efficiency.
12000+ Customers
4.5+ Google Review
FAQ!

Need Help?
We've got you covered
Footwear software is a specialized solution designed specifically for shoe store retailers. It automates various operations like inventory management, sales tracking, customer relationship management, and data analytics, making it easier for businesses to run efficiently and profitably. Footwear software can help gather customer data for targeted marketing, track and analyze sales trends to inform strategy, and even manage online sales and digital customer interactions.
What are the Benefits of VasyERP's Footwear Billing Software?
The key benefits of footwear ERP software are:
Eases collecting customer reviews and feedback effortlessly with an inbuilt feature to ask for reviews and ratings from the bill itself.
Seamless Warehouse management prevents overstocked storerooms or stockouts.
Helps in keeping complete records of inventory in the warehouse and get real-time updates.
Enables better pricing strategies, discounts, and loyalty management, ensuring customer loyalty and repeat purchases.
Ensures fast and precise sales operations with built-in POS systems.
Generates detailed reports and analytics for informed decision-making and business expansion.
Facilitates creating your online store with V-Commerce platform, VasyERP's online platform to create online stores.
Integrates with e-commerce platforms, allowing for a seamless omnichannel retail experience.
Simplifies the process of managing returns and refunds, enhancing customer satisfaction.
Speeds up the checkout process, reducing customer wait times.
Effortlessly utilize item-specific barcodes to ensure precise invoicing processes.
Key modules integrated with footwear software for a comprehensive retail solution for footwear businesses include:
Inventory management
Billing
POS system
Accounting Module
CRM (Customer Relationship Management)
Multi-store management
E-commerce integration
Sales and Purchase Modules
Reporting and Analytics
Footwear store software generates key reports that provide valuable strategic insights for further accelerating your store's growth.
It is powered to create over 150+ reports including:
Sales reports
Purchase reports
Inventory reports
Profit and loss statements
Customer reports
Payment reports
Store Reports
Stock Transfer Reports
Daily Reports
With a minimum learning curve, our footwear store billing software is extremely user-friendly. However, basic training and guidance are provided by our implementation team so that you can enjoy all the features and operate the software without difficulty. 
Yes, VasyERP footwear store software is designed to handle multiple store locations. The software offers centralized control over all locations, allowing for easy monitoring and management of inventory, sales, and customer data from a single dashboard.
Yes, we are providing customization where needed as per feasibility checks.
The package includes regular software updates to keep the system up-to-date with the latest enhancements, security improvements, and features.
No matter the scale of your enterprise, our technology seamlessly serves businesses of all sizes. We provide diverse pricing structures to accommodate everyone, from single-store footwear businesses to omnichannel stores and even large-scale chains of footwear businesses. 
At VasyERP, we pride ourselves on delivering exceptional customer service and technical support for our footwear software. We also offer help during the setup phase to guarantee seamless integration and to help you fully utilize the capabilities of our software.