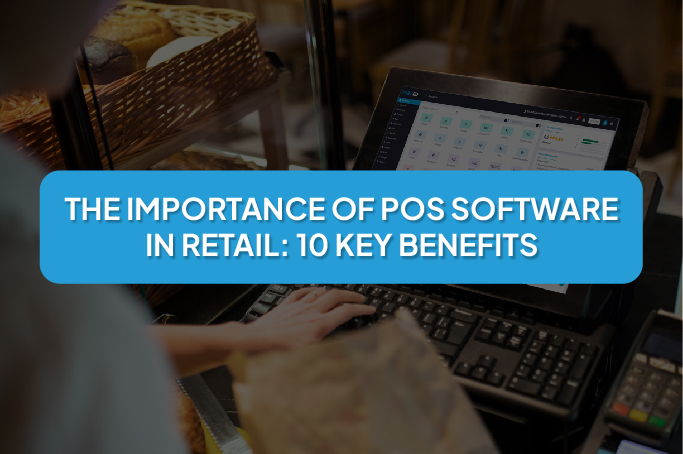 The retail and supermarket businesses are constantly transforming. Retailers have onboarded the online bus and have already digitalized most of their everyday operations. Retailers also know that staying efficient and organized with payment handling at the point of sales is critical to keeping customers happy and reducing wait lines at billing counters. Point of Sale (POS) software has become a fundamental tool for achieving this and replacing overly time-consuming and outdated methods like traditional cash registers and manual inventory management.
Point-of-sale software brings dramatic changes in the way retailers can do their business and keep everything from inventory management to customer communication centralized. The benefits and Importance of POS software are immense and if you own a retail shop and still have not implemented a cloud-based POS system, it's high time you do it. Supermarkets having legacy POS systems should also migrate to cloud-based POS systems to keep themselves up to date with the latest retail technologies.
This blog explores the ten essential benefits of utilizing POS software in the retail field, uncovering its huge potential to revolutionize business processes.
Key Benefits and Importance of POS Software in Retail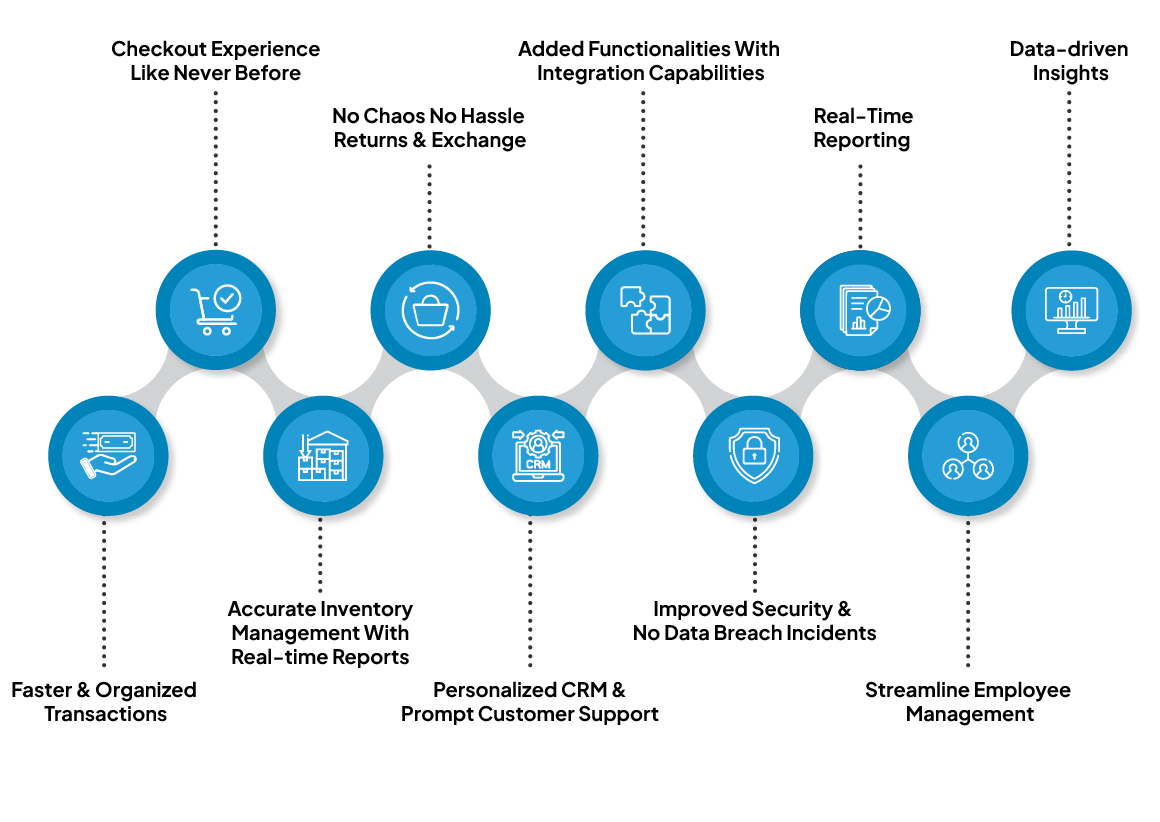 An omnichannel retail POS software can be deployed on a desktop, laptop, tablet, mobile, kiosk, or any POS terminal. Retailers ranging from grocery stores, garment shops, Pet shops, and hardware stores to supermarkets and large-scale retail chains can enjoy the many benefits of POS software.
Below are the top 10 benefits of a retail POS solution:
#1 Faster and Organized Transactions
The core of every retail operation is the ability to process transactions accurately and swiftly. The POS software provides businesses with a streamlined solution for managing sales, processing payments, and providing instant receipts. It helps with the following:
Faster processing: Since POS replaces the traditional manual method, cashiers can process sales, apply discounts, and accept different payment methods with ease, reducing customers' waiting times, improving their shopping experience., increasing sales volume, and increasing customer satisfaction.
Split Payment: With POS for retail stores, customers can split payments between multiple methods, such as cash and credit cards, seamlessly, ensuring accurate allocation of funds.
#2 Checkout Experience Like Never Before
The checkout experience is one of the crucial touchpoints that influence customer perception. In addition to mobile payments and self-checkout, modern POS for supermarkets offers a variety of payment options, enhancing convenience and reducing friction. It can lead to positive word-of-mouth and higher customer retention can result. Furthermore, the following features of POS software enhance the checkout experience:
Multiple Payment Options: Customers can choose from a variety of payment methods, including credit and debit cards, mobile wallets, and digital payment platforms. This makes the checkout process convenient.
Self-checkout Options: In some POS systems, customers can scan and pay for items themselves. This reduces the need for cashiers during busy times and enhances transparency between the business and the customers.
#3 Accurate Inventory Management With Real-time Reports
Manual inventory management can be time-consuming and can also lead to errors. Point-of-sale software automates inventory management by tracking sales and restocking immediately since it provides real-time insights into stock levels, eliminating the headaches associated with manual inventory tracking.
In this way, financial losses are reduced and popular items are always available to customers, reducing overstocking or understocking.
Centralized Database: A POS system usually has a centralized database that maintains inventory data, preventing the inconsistencies that can occur with manual record-keeping.
Real-time Updates: The real-time update ensures that inventory levels are accurate and current when a sale is processed through the POS system.
#4 No Chaos No Hassle Returns and Exchange
Returns and exchanges are a vital part of retail, but they can be challenging to manage. In addition to automating return transactions, POS software tracks reasons for returns and updates inventory levels accordingly. Providing a hassle-free returns experience not only saves time but also improves customer satisfaction.
Exchange Processing: Retail stores can help staff assist customers with exchanging items by using the POS system, which helps them find replacements and manage any price differences, discounts, or additional payments.
Receipt Lookup: The POS system can use alternative identifiers such as the customer's phone number, loyalty card, or email address if the customer does not have a physical receipt.
#5 Personalized CRM and Prompt Customer Support
Knowing your customers is key to building lasting relationships. POS software often comes with CRM features that allow businesses to store customer information, purchase history, and preferences. Individual shoppers are able to benefit from personalized interactions, targeted promotions, and loyalty programs.
Customer Communication: Business POS systems can store communication preferences, allowing businesses to reach out to customers via email, SMS, or physical mail.
#6 Added Functionalities With Integration Capabilities
Modern POS for retail stores integrates seamlessly with other business systems, such as accounting, e-commerce, WhatsApp, Payment Gateways, etc. in today's interconnected digital landscape. By integrating all channels, data discrepancies are reduced and a cohesive customer experience is provided.
Accounting Software: Accounting software integration streamlines financial processes by automatically syncing sales data, expenses, and tax information, reducing manual data entry and improving financial reporting accuracy.
Customer Relationship Management: By integrating CRM systems, staff can access customer profiles, purchase histories, and preferences, allowing them to provide targeted marketing and personalized service.
#7 Improved Security and No Data Breach Incidents
Retail businesses can suffer reputational damage and customer trust when their security is breached. A POS system incorporates security features such as encryption, user access controls, and compliance with industry standards (such as PCI DSS), protecting customer information and payment information.
Here's how a POS for a retail store enhances security:
Password Protection: Passwords or PINs add an additional layer of security. Employees must enter their unique credentials to access the POS system, preventing unauthorized access.
User Access Control: With POS software, administrators can define roles and permissions for different employees, restricting access based on their roles, and reducing the risk of unauthorized actions.
Data Encryption: In modern POS software, encryption ensures that sensitive information, such as credit card numbers and personal details, is encrypted and unreadable by unauthorized parties.
#8 Real-Time Reporting
Making informed decisions requires timely access to business insights. In order to react quickly to changing market conditions and optimize their strategies on the fly, retailers can leverage POS software that offers real-time reporting features offering a snapshot of sales, inventory, and other key metrics. A POS for retail store offers real-time reporting due to the following features:
Continuous Data Capture: Through the POS system, relevant data such as items sold, prices, discounts applied, payment methods used, and customer information is captured continuously.
Immediate Data Processing: POS software processes transaction data in real time, updating inventory levels, calculating sales totals, applying discounts, and updating customer profiles.
#9 Streamline Employee Management
Staff management is essential to operational efficiency. POS software facilitates employee scheduling, tracks working hours, and monitors performance. By reducing the workload, evaluating employee performance, calculating payroll, and managing shifts, valuable time can be freed up.
Shift Management: In POS systems, shift assignments can be automated based on employee availability, skills, and workload, reducing the administrative burden on managers. Moreover, it can also track employee hours and alert managers when employees approach overtime limits, reducing labor costs.
Schedules: Many POS systems have scheduling features that allow managers to create employee schedules, assign shifts, and manage availability. This ensures that the right number of staff members are present during peak hours to optimize customer service.
#10 Data-driven Insights
Modern retail is all about data, and POS software is a treasure trove of valuable insight. As businesses capture and analyze sales data using POS software, they can identify trends, customer preferences, and buying patterns. Retailers can use this data-driven approach to develop effective marketing strategies, make informed decisions, and customize their offerings accordingly.
Sales Analysis: POS systems can track products sold, quantities, prices, and transaction times. By analyzing sales data, businesses can identify top-selling products, popular categories, and peak sales periods.
Customer Lifetime Value: POS systems can assist in calculating customer lifetime value by analyzing average transaction values, frequency of visits, and retention rates.
Conclusion
POS software is becoming a necessity owing to its ability to efficiently manage transactions, customize customer interactions, inventory optimization, and its ability to assist in making a data-driven decision.
If you are wondering where can you start with your POS journey, we, at VasyERP can be your trusted partner. Our comprehensive and user-friendly POS system will act as an extension of your business and will help you manage different aspects of your business- from inventory to sales with ease.
Reach out to our POS experts or mail us at sales@vasyerp.com or call us at +91 8140364036.
Related Post
Ease Your Retail Business Operations with the Smart Vas...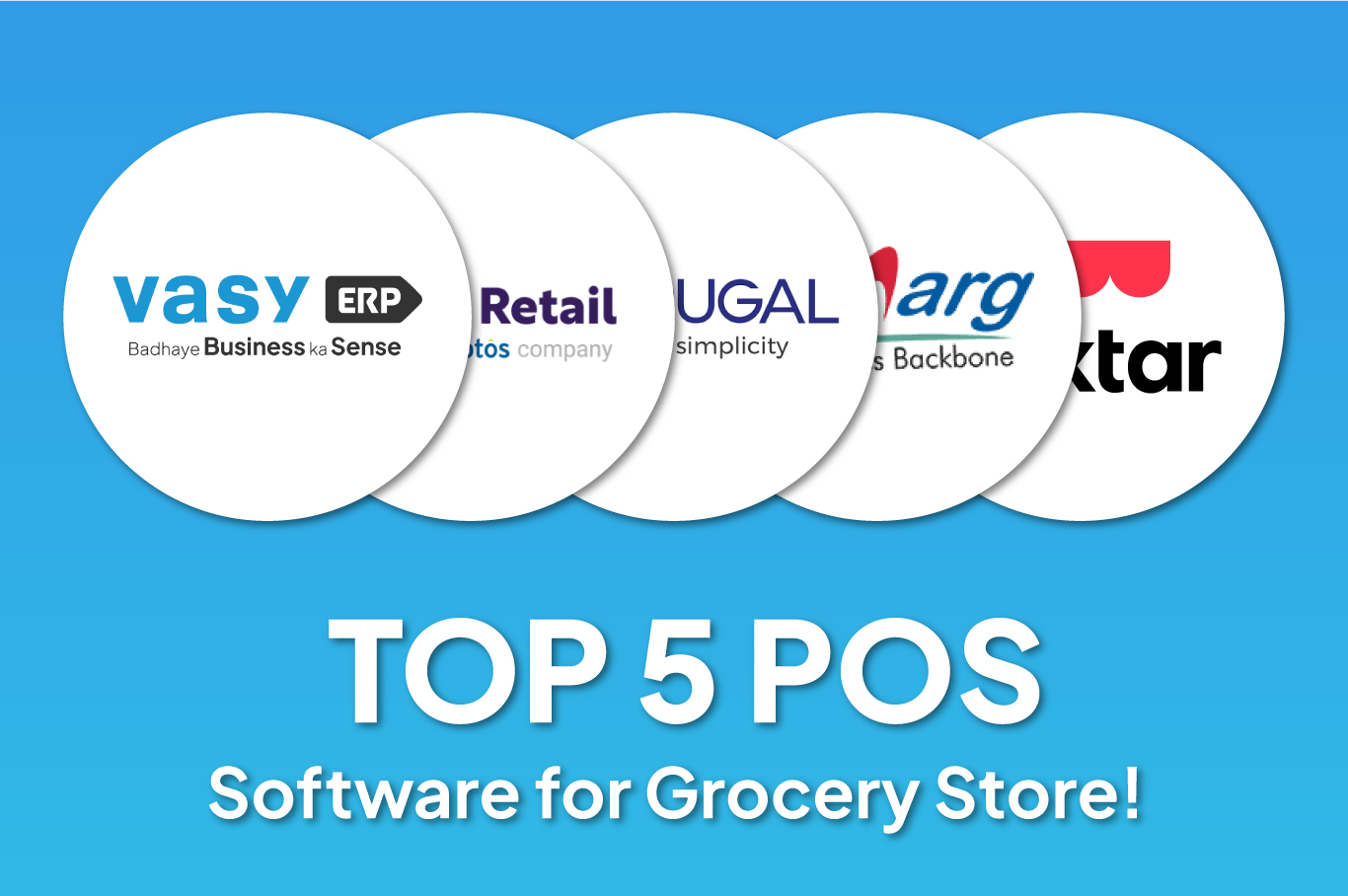 If you are looking for desktop software or mobile appli...