No doubt, ERP software is one of the specific parts of any business's core functionality, be it in any sector. The reason behind it is simple, its adaptability and flexibility of implementations. Now, if the matter comes to the FMCG (Fast Moving Consumer Goods) sector, then FMCG ERP software is necessary. With this, you can manage the complex core functions of the business structure. The core functions of FMCG Company or business are called 'complex' because they involve a lot of departments and functions to look. From accounting management to inventory management, or sales management to store order management, all should be maintained and perfect.
In this scenario, we can also say that FMCG software helps manage core business operations and functions with a centralized system. As a business owner, when you know that the FMCG ERP software can be too beneficial for your business, you must search for the best FMCG sales software or FMCG billing software as inclusion in FMCG ERP software. A simple question arises, 'which FMCG software is the best?' The answer to this question is listed in this blog. Below we have pointed out some features that you should consider getting the best FMCG ERP software beneficial for your business. Let's begin!
What Features to Look for in FMCG ERP Software for Distributors?
While searching for the best FMCG software for your business, you must not miss the below-mentioned features. These features should be present in ERP software, which makes it the best FMCG ERP software. You should also know that not all FMCG distributor management software includes these features. Therefore, not all software is best. You will need to categorize and choose accordingly.
Sales Order Management
Sales order management must be a core feature of FMCG ERP software. Through this feature, business order processing can be automated easily. It will remove human workforce numbers, but the results are accurate. FMCG sales software such as POS software offer these functionalities, which includes –
Order Processing
Order Inquiry
Order Reporting
Shipping Management
Vendor Self-Service
Customer Self-Service
Order Return Management
Customer Pricing
Financial Management
The best FMCG ERP software includes various useful financial planning tools. It can help you in the company's tax regulations, cost estimation or calculation, and many other commercial operation areas. FMCG ERP software should generally offer –
Profitability Analysis
Asset Management
Accounts Payable
Accounts Receivable
Cost to Carry Optimization
Budget Forecasting
Financial Reporting
Order Billing and Invoicing
Debts Management
Payroll and Taxation Management
Customer Relationship Management
FMCG software generally syncs customer accounts, contact details, and other identifying information, which benefits the FMCG distributors in many ways. This ERP software has many advantageous CRM features such as –
Contact Management
Inquiry Management
Customer Quotations
Promotions Management
Sales Force Management
Inventory Management
Inventory management is one of the essentials departments for an FMCG Company to be managed in the business. But, on the same line, it is a complex task because inventory always changes. FMCG ERP software should include –
Inventory Availability
Inventory Costing
Demand Forecasting
Multiple Warehousing
Stock Replenishment
Procurement Management
Best FMCG distributor billing software or distributor management software should possess procurement features to smooth business operations. The software can help manage third party orders, recurring purchase schedules, and much more. FMCG software should include features such as –
Purchase Orders
Bid Management
Purchase Management
Shipment Management
Procurement Planning
Vendor Order Management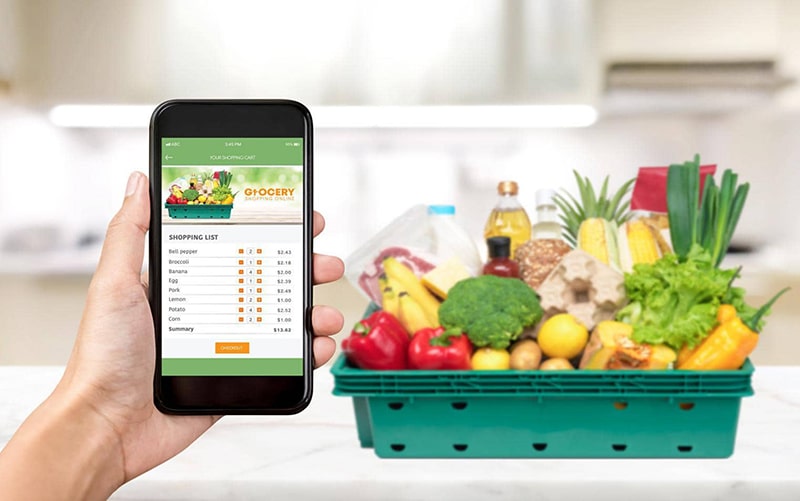 How to Assess Perfect FCMG ERP Software for Distributors?
No doubt, there are so many ERP options as FMCG software with many similar features. Choosing the best one among all those can be a difficult task. But don't worry! Here are some exceptional ideas that can help you shortlist and further assess your FMCG ERP software without any hassle –
Plan how your FMCG ERP software or FMCG sales software can help your business in the long term.
Analyze your business workflows and see whether the FCMG software address all your functional business needs, which are required.
You can also provide the FMCG ERP software that allows access to the processes involved in your business so that they can give you the best solutions.
After shortlisting distributor management software or FMCG billing software, you can go for a free analysis of the software. Most of the providers will provide you a free practical demo.
Go through the training and implementation of the FMCG software's management phases to get better compatibility with the software.
Top ERP FMCG Software for Distribution Business in Gujarat
If you pick FMCG ERP software, which doesn't exactly match your needs can lead to a loss or bad investment for your business. Therefore, you should go for a top ERP providing company that has already served thousands of successful companies. If you are an FMCG distributor or business owner in Ahmedabad, Surat, or any area in Gujarat, you should bring the best FMCG ERP software solutions on-board for your business needs, exclusively developed and marketed by VasyERP.
VasyERP provides easy-to-operate FMCG ERP software specially designed for dynamic supply chains and distribution process management in the present competitive time. With both on-premises and cloud versions, VasyERP solutions provide a complete business management tool at the most reasonable cost. The FMCG software provided by VasyERP includes all the above-listed features. It is compatible with a vast range of database platforms in the FMCG industry.
To get the best deals of the top FMCG ERP software in Gujarat, call us now at +91-8140364036 or shoot us an email at support@vasyerp.com.