Is your mind draining-off by organizing your business finance system and exhausted with managing the accounting department manually? Are you looking for financial management software that can control your funding portfolio? No doubt, when you're busy running a business, tasks become very tough to tackle. At that moment you need online accounting software to support you for your concern needs, goals, and aspirations. Opening a retail business store is the most awaited dream for any entrepreneur but running the business smoothly is not an easy task as it sounds. To ease the finance system of your retail business, all you need is to have perfect accounting software. In this blog post, we will note down some points which show how a business accounting software can grow your retail business. Let's begin!
Do You Know About Accounting Software?
Before proceeding, let's know what accounting software is. Accounting software is technical software used by accounting professionals or business owners to manage their accounting activities and operations. It also allows an organization to record the outflow or inflow of money for internal or external auditing. Through the accounting software for small business, owners can access the financial health, ledger accounts payables or receivable, stock management, and billing easily. It is a bundle of solutions for multiple problems of the entrepreneurs.
Accounting software not only eases accounting tasks easy, simple, and hassle-free for retail business. Even it also presents a quick summary of profit and loss, legal requirements, and tax preparation or reduces the chance of any human error. Best accounting software for small business can increase retail business revenue and growth.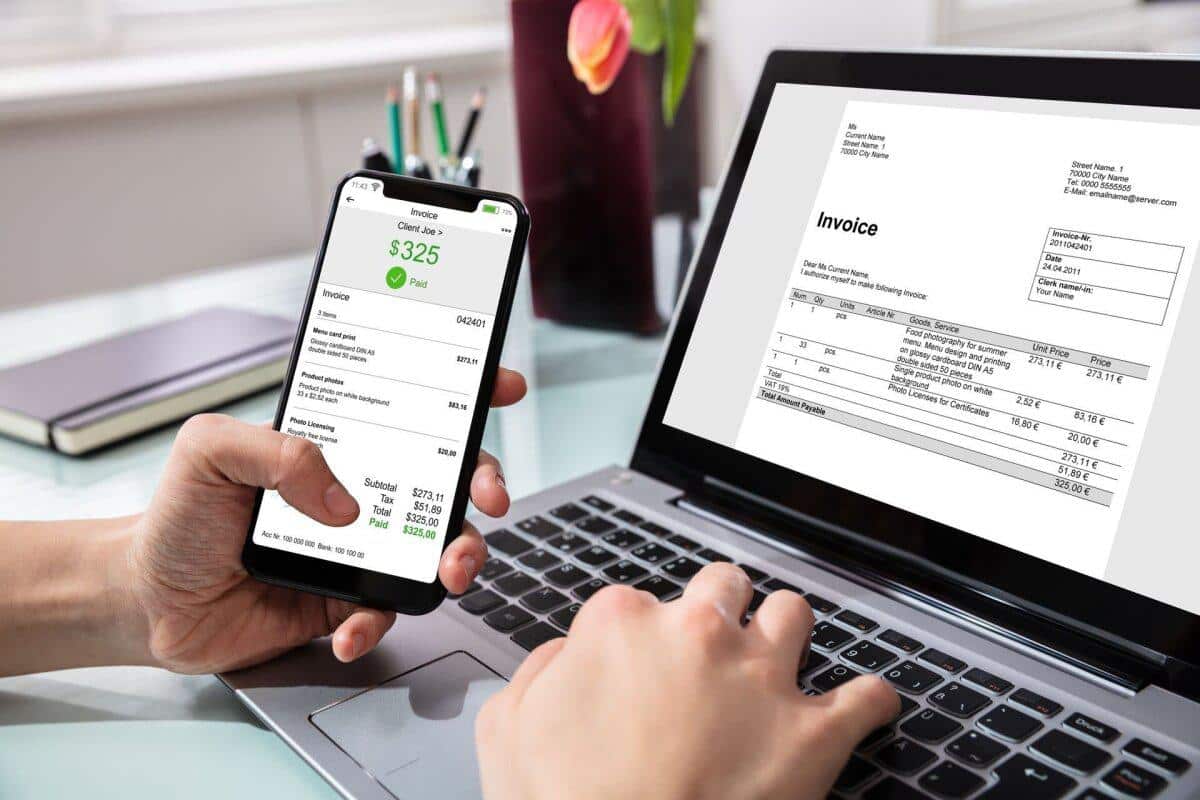 Benefits of Using Accounting Software for Small Business
As you have read above, 'what exactly accounting software is?' Now it's time for you to know the benefits as well. Without knowing any benefits, you can never know what advantages you are neglecting in your organization. Here are some benefits which you can't afford to overlook.
Online accounting software makes your accounting task simple with its fast data entry capabilities.
Software helps in improving accuracy ratio and eliminates human errors.
Cloud-based accounting software improves collaboration between departments through a centralized database of an organization.
Accounting software for small businesses can lead to a better decision making process through the acquisitions of time and financial statements.
Through the use of online accounting software entrepreneurs can reduce operational cost and simplified tax compliance.
What Key Features Do You Get in Accounting Software?
Others advanced tools, accounting software allows users to automate accounting task and enter data faster. Billing, ledger, and financial statement are the core features of the accounting system. Here are some additional features that accounting software holds and are the main reason to surge more profits into a retail business.
Vendor Records Management - The most excellent and successful feature of paramount accounting software for small businesses is an account payable with vendor records management. It helps in tracking all quick and custom vendor's replica.
Payments date computation –Would you ever be curious to know the earning interest on your cash or have your vendor earned it? Through accounting software, automatic payments date calculation uses vendor term data to help you in holding payments until it required.
AP Documents accessory - Company's internal orders such as purchase orders aren't only useful for substantiating AP Payment. In fact, attaching the retailer invoice makes transparency and accountability.
Accounting software for small businesses can lead to a better decision making process through the acquisitions of time and financial statements.
Invoice Creation – Invoice creation is also possible through billing software. The invoice includes such as billing, terms, items, pricing information, and shipping.
Balance forward – Accounting software tools also serve the old invoice to turn into a new invoice with balance forwards features.
Sales Tax Computation - Every Country has its laws when it comes to sales tax. As you expand your business to a new location, keeping a track of transactions becomes a big challenge. But through online accounting software, the task becomes easy for your concern by using automation calculation tools.
Inventory – Best accounting software for small retail gives you a serial number and a lot of tracking facilities. This helps you in warranty tracking, avoiding unessential recall costs.
Payroll – Payroll helps you in knowing how much time your company's staff is working and how much you are going to pay them. This is possible by including time tracking features that reduce the time connected with hourly-based paychecks. It includes employee self-service, wages, and incentives.
Budgeting & Forecasting – Budgeting and forecasting are very essential features of online accounting software. Based on these two elements decide the company to take big decisions and allow for collaboration, approvals, and create a budget for the company's expansion.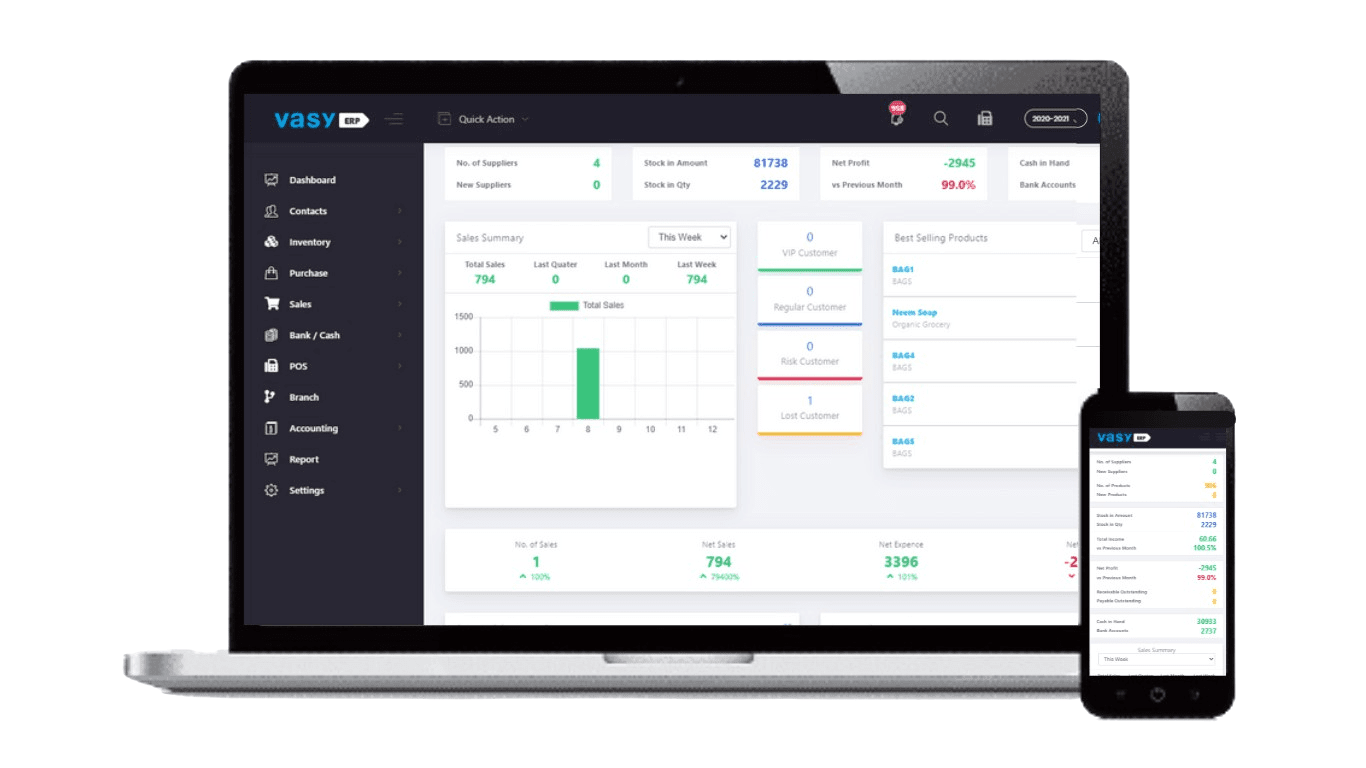 Where Do You Get All These?
Are you wondering that this type of feature-packed accounting software for retailer is hard to find? Not all retailers in Ahmedabad or Surat can have it, or it must have a high costing to buy. Is it what you are thinking? If yes, then kick out all your worries. The reason is that we, at VasyERP, have come up with the Smartest ERP Accounting Software for all kinds of retail businesses in Gujarat. Whether your business is largely located in Surat or a small enterprise in Ahmedabad, our cloud-based accounting software proffers you with all kinds of features and benefits to your business. Not only that, as the context means, but our business accounting software can also grow your retail business at a level, which you might have thought of.
Don't waste your time! Call us now at +91-8140364036 or shoot us an email at support@vasyerp.com to get a free demo for our top-notch business accounting software for retailer.